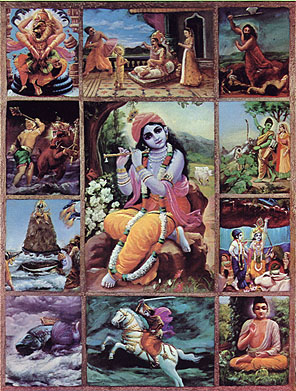 There has been approximately 124,000 prophets who have come into this world, 24 of these prophets are spoken about in the Holy Qurani. Allah sent messengers to every nation to guide them to Path of Allah:

وَلَقَدْ بَعَثْنَا فِي كُلِّ أُمَّةٍ رَّسُولاً أَنِ اعْبُدُواْ اللّهَ وَاجْتَنِبُواْ الطَّاغُوتَ فَمِنْهُم مَّنْ هَدَى اللّهُ وَمِنْهُم مَّنْ حَقَّتْ عَلَيْهِ الضَّلالَةُ فَسِيرُواْ فِي الأَرْضِ فَانظُرُواْ كَيْفَ كَانَ عَاقِبَةُ الْمُكَذِّبِينَ

Transliteration: Walaqad baAAathna fee kulli ommatin rasoolan ani oAAbudoo Allaha waijtaniboo alttaghoota faminhum man hada Allahu waminhum man haqqat AAalayhi alddalalatu faseeroo fee al-ardi faonthuroo kayfa kana AAaqibatu almukaththibeena (Qur'an 16:36)

Pickthal Translation: And verily We have raised in every nation a messenger, (proclaiming): Serve Allah and shun false gods. Then some of them (there were) whom Allah guided, and some of them (there were) upon whom error had just hold. Do but travel in the land and see the nature of the consequence for the deniers! (Qur'an 16:36)
"evolution on divine mother earth has always been spiritual.. intervention from the divine comes at critical moments when life on earth is in serius danger...the divine appears as human rescues and accelerates man's life towards his truest state in stages.."