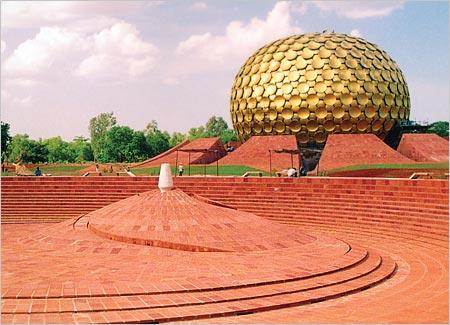 How did Auroville begin?
The concept of Auroville - an ideal township devoted to an experiment in human unity - came to
the Mother
as early as the 1930s. In the mid 1960s the Sri Aurobindo Society in Pondicherry proposed to Her that such a township should be started. She gave her blessings. The concept was then put before the
Govt. of India, who gave their backing
and took it to the General Assembly of UNESCO. In 1966
UNESCO
passed a unanimous resolution commending it as a project of importance to the future of humanity, thereby giving their full encouragement.
Why Auroville?
The purpose of Auroville is to realise
human unity
– in diversity. Today Auroville is recognised as the first and only internationally endorsed ongoing experiment in human unity and
transformation of consciousness
, also concerned with - and practically
researching
into - sustainable living and the future
cultural
,
environmental
, social and spiritual needs of mankind.
http://www.auroville.org/index.htm
"a day will come,when every nation will follow the model of auroville"