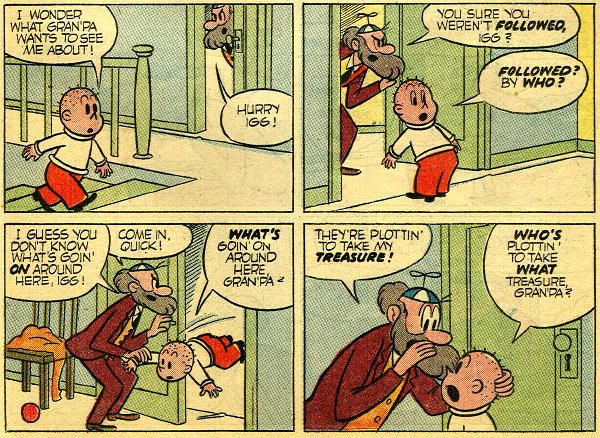 Jewish paranoia is an amazingly complex and frightful topic, one with two distinct aspects. The Jews themselves have had drilled into them from childhood that non-Jews consider them pariahs. Ever since Moses was driven out of Egypt, the Jews have exhibited a schizophrenic persecution complex, insisting everybody's after their butts because their God told them they are superior to everyone else. This is a message clearly presented in both the Talmud and the Old Testament, and this is precisely what drives their attitude. It is the rare Jew indeed who perceives the connection between their claims of superiority and the persecution they claim to receive. The obvious solution seems to be for Jews to admit they're just another clan in the human family, but for some reason they don't seem to be willing to do that, and likely, one day, that will result in a future for them far darker than their hubris dares imagine.

The second aspect of Jewish paranoia centers around a marathon history known generally as the diaspora. No one social group has survived intact as long as this one. The big question that never seems to be erased from the minds of suspicious non-Jews is why Jews have been kicked out of so many countries, and why, when wandering Jews arrive in another country, that country evinces a bad habit to deteriorate, disintegrate, and die...
READ MORE
The famous warning of Jesus Christ about the tradition of men that voids Scripture (Mark 7:1-13), is in fact, a direct reference to the Talmud, or more specifically, the forerunner of the first part of it, the Mishnah, which existed in oral form during Christ's lifetime, before being committed to writing. Mark chapter 7, from verse one through thirteen, represents Our Lord's pointed condemnation of the Mishnah..
READ MORE
"if the paranoia of the jews is really that bad,and the "revelations" on the talmud by michael hoffman (who is a jew) is true,i am afraid,there will be more manipulations,"false flags", air strikes,battles,horrors in the middle east and also elsewhere.."